Dental Units and Accessories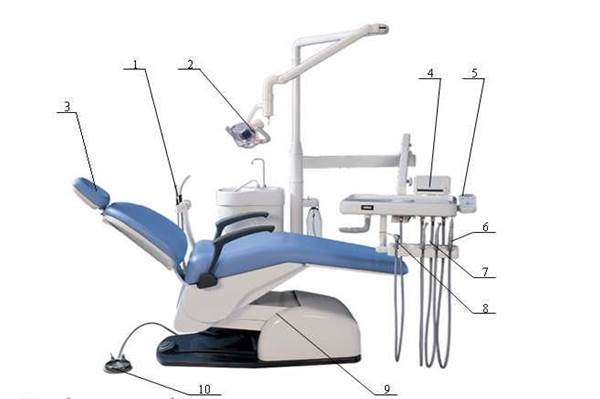 Assistant Section
Reflector
Headrest
Negateskop
Control Board
Low speed hand tool
High speed turbine hand tool
3 way air water spreyi
Patient's chair (Fotoy)
Foot Pedal
Standard Features;
220-230 V (± 10%) 50-60 Hz. Input Power
Z Design Design Armchair, Balanced Stability (Without Montage)
Possibility to Monte in Zemine if desired
24V 8000N Worm Seats and Backrest Motors
2500 N Support Shock Absorber
265 Kg. Lifting Capacity
3/3 Adjustable Program Option
Automatic Emergency Stop System, Ability to Move Up from Hazard Zone
Movable Multifunctional Removable Right and Left Armrests on Request
In the physical structure of the seat; Transformer, Main Card, Insurances, Air, Water Entrances
Durable and Hygienic ABS Plastic Covered Outer Body
Seat Main Frame Produced from durable material, Resistant to Corrosion and Corrosion.
Seamless, Antibacterial, Hygienic Solid (Mold Printing) Sponge Chair Seat
Treatment Tableti;
Pneumatic System Hanger or Whip Arm Options
Multifunctional Control Panel
3/3 Settable Positioning and Memorizing Feature by Adjustable Program
A-Program / Program-B / C-program
Return to Position before Spitting Position and Spitting Position
One-Click Startup
One-Touch Synchronized Trandelenburg Position
One-Touch Intermediate Positioning
5 (Five) Module Capacity
Borden or Midwest Connection Option
3 (Three) Functional Air-Water Syringe [1 Module]
High Speed Handpiece Output [2 Modules]
Low Speed Handpiece Output [1 Module]
Ultrasonic Piezo Scaler Output [1 Module]
Sterileable Silicone PED for Whippered Arm System
Liquid Display Negatoscope
For Tablet Modules; Air / Water Adjustment Button
Easy to Service Tablet Cover
Pneumatic Safety Swicer Stopping Seat Movements When Anyone Works
Pneumatic fixing system
Cuspidor;
90º Moving Couch Bar
Easy to Install and Dismount; 90º Moving Ceramic or Glass Nursery Option
Easy to Install and Dismount; Time-Cooked Nursery Washer
Easy-to-remove, photo-cellar and time-adjustable glass filler to provide hot water
Clean Water System
Custom Design LCD Monitor Arm (Right-Left, Up-Up and Front-Back Position Adjustable)
Assistant Tablet;
Multifunctional Assistant Control Panel
Right-to-Left Moveable Joint
4 (Four) Module Capacity
3 (Three) Functional Air-Water Syringe (Hot Water Supply if necessary)
Air Absorbent / Water Absorbent
LED Curing Light Output
Reflector;
Cold and Shadowless Light Specification
Graduated High Performance Photo-LED Reflector
35,000 LUX Luminous Intensity
5.500 Kelvin Natural Daylight Temperature with Temperature
15 Watt Power Consumption
50,000 Hours Lifetime
Reflector movements; Right-Left, Down-Up, Front-Back, and Cross Positions.
Removable Handle Without Handle Screws Made Of Special Plastic
135 ˚C Autoclave Sterileable Handle Holder
Non-Screwed Removable Heat Sink Protector Made of Special Plastic
Adjustable Photocell Focus Adjustment via Reflector
Control over the Therapy Tablet
With a Foot Pedal;
Pneumatic System
Resistant to external effects.
Controlled Seat Movements, Cradle Washer and Glass Filler.
For instruments; Speed Setting, Waterless-Waterless Operation System
Chip Blower System
Reflector On-Off System
Physician Taburesi;
Seamless, Anti-bacterial, Hygienic Solid (Mold Printing) Foam Molding
The same color and model as the chair seat
Hydraulic System
Single Arm Height Adjustment
Versatile Movement Physician Surgical Up-Back and Backward Forward-Backward Position
Optional;
Real Leather Armchair Flat
High Speed Handpiece
Fiber Optic System LED High Speed Handpiece
Generator LED High Speed Handpiece
Low Speed Handpiece
Fiber Optic System LED Low Speed Handpiece
Generator LED Low Speed Handpiece
Electric Micromotor
Ultrasonic Piezo Scaler
LED Curing Light
LCD Monitor
Intra Oral Camera
daha fazla...
daha az...
---
---
Aerator Heads and Lubrication Devices
Single Spray Aerator
MDK-MOKO 220BT
4 Sprey Aeratör
MDK-MOKO 220BT
Titanium Body
Ultra-Push Button
Maximum Air Consumption <50 I / min
Rotation Speed: 320,000 ~ 400,000 rpm
Standard Head, Output Power: 22 Watts (± 5%)
Head Diameter: ø11,50 mm,
Head Height: 13,50 mm
Clean Head (Hygienic Head) System
55.6 dBA (± 5%) Sound Level
Indoor Ceramic Ball Bearing
Single Point Optimum Cooling
Anti-Head System
Weight 40 Gr
Water Pressure Value: 0.8 - 2.5 bar - Water outlet: 80ml min./min.
Water Pulverize Pressure Value: 1.0 - 4.0 bar
Autoclavable feature at 135 ° C
Autoclavable feature on DAC device
Thermo disinfector suitability
Ultra Balanced Cartridge System
Borden Connection Option (B2), Mid-west Connection Option (M4)
daha fazla...
daha az...
---
TECHNICIAL SPECIFICATIONS;
Endodontic Motor and Apex Locator
Apex Locator; in wet, dry and bloody conditions, it measures the length of the canal in a precise and accurate manner.
Program, Rotation Speed, Torque Value, Apex Value, Transfer Rate, Auto Reverse Program, Micromotor Rotation Direction, Battery Power, Alarm Sound and can be followed from LCD screen.
116 grams very light hand piece Red LED light to indicate charging
The alarm tone can be set by the user. (Silent, Medium and Loud Sound Option)
LCD screen feature
Thanks to Micro Electronic Control technology, the headless speed and high performance micromotor
Miniature Push Button Head, Adjustable from 6 Different Angles.
Adjustable rotation speed: 140rpm ~ 550rpm / 10 Different Speed Option can be set.
(140/160/180/200/250/300/350/400/450/500/550)
Adjustable torque range: 0.3 ~ 3.0N · cm / 18 Different Torque Options are available.
(0.3 / 0.4 / 0.5 / 0.6 / 0.7 / 0.8 / 0.9 / 1.0 / 1.2 / 1.4 / 1.6 / 1.8 / 2.0 / 2.2 / 2.4 / 2.6 / 2.8 / 3.0)
5 memory options where speed and torque can be adjusted by the user
M MODU
Only Endodo Engine Works, Apex Finder Work
MR MODU
Endo Motor and Apex Finder work together. Press the Start key.
MR MODU
Endo Motor and Apex Finder automatically work together.
R MODU
Only Apex Finder works. Endo Engine Does Not Work.
The apical distance can be adjusted by the user. (From 0 to 0.4) -1 indicates that it is beyond the apical.
Auto Reverse - Auto Stop - Auto Start When the specified torque limit is exceeded, the file rotates in the opposite direction and exits the duct, automatically stops running and automatically resumes operation at normal speed.
Auto Reverse - Auto Stop When the specified torque has passed the limit value, the file rotates in the opposite direction to exit the duct and stop the operation automatically.
Auto Reverse Not Active. Already, no symbol will appear on the screen.
Clockwise reversibility feature
Resiproc rotation feature
The calibration function provides more accurate, reliable rotation speed, torque value and apex values.
Ability to operate in end-use mode when the device is first turned on
Anguldurva works autoclavable at 135 ˚C and compatible with Thermo Disinfection.
Thanks to its long time capacity and high rechargeable battery, it can work continuously for at least 1 hour.
Approximate charging time: 1.5 hours
Automatic shutdown due to saving mode when not used for 5 minutes
Compatible with all Ni-Ti files
daha fazla...
daha az...
---
---
Stainless and Smooth Body

1: 1 Speed Transfer

External - Internal Water System (Optional)

Borden and Midwest connection options

Rotation Speed: 40,000 rpm

Compatible with thermo disinfectant

135 ˚C Autoclavable

Determination of rotation direction with ring

Weight 85Gr
Stainless Smooth Body

1: 1 Speed Transfer

External - Internal Water System (Optional)

Head Diameter: ø10 mm

Rotation Speed: 40,000 rpm

Compatible with thermo disinfectant

135 ˚C Autoclavable

Push Button Cutting System

Easy head change in case of failure
Stainless Body

1: 1 Speed Transfer

External - Internal Water System (Optional)

Franged Bend Replacement System

Rotation Speed: 40,000 rpm

Compatible with thermo disinfectant

Clean Head (Hygienic Head) System

135 ˚C Autoclavable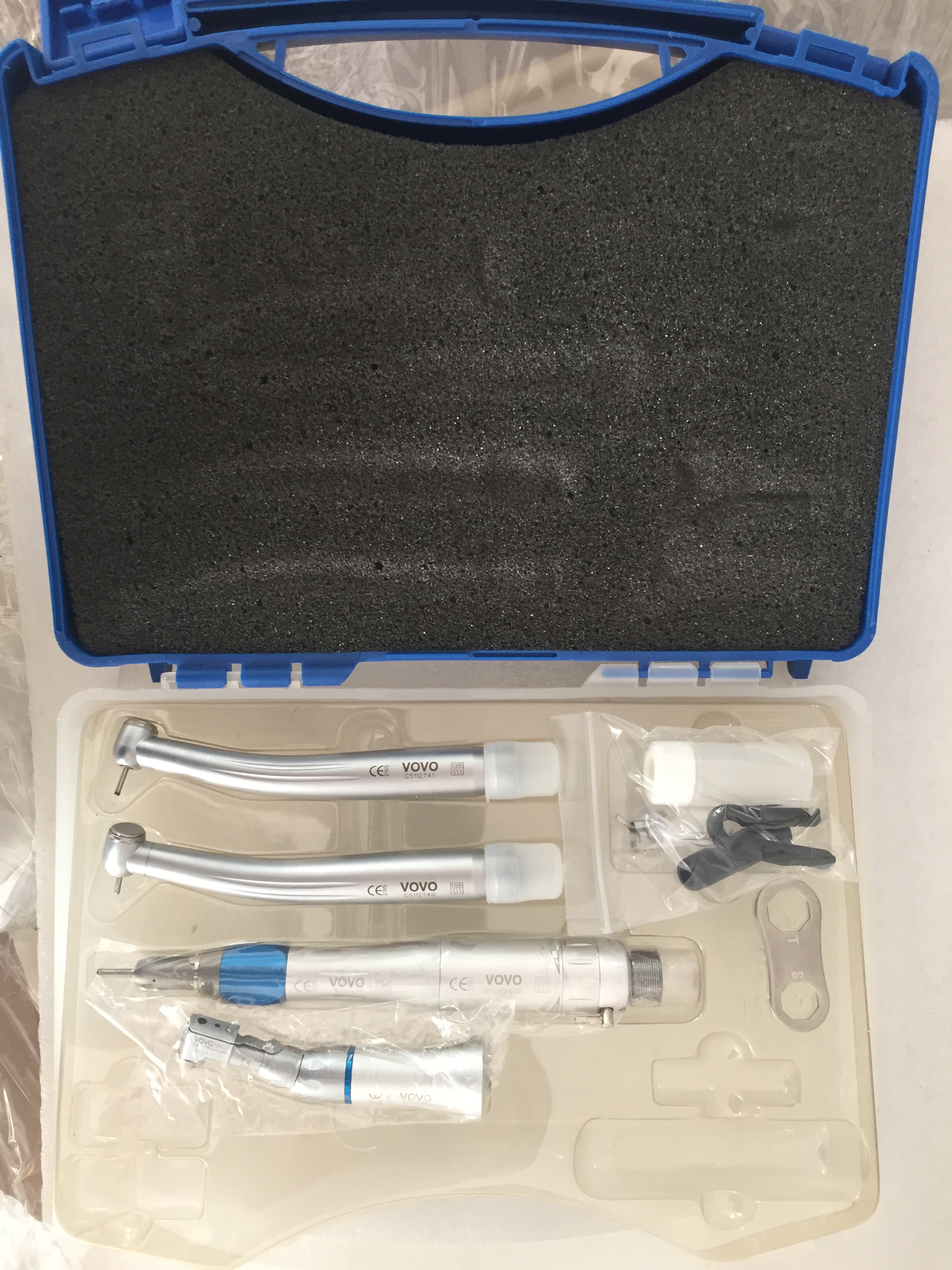 ---